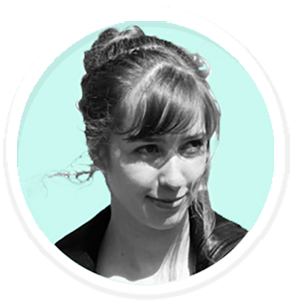 I am someone who loves to tell a story. This has led me to paint, write and draw comics. When studying to become a web designer I got to rig 2D characters with puppet pins in After Effect and then animate them. Then I started to animate in both Photoshop and Blenders Grease Pencil making my drawings move in small turnarounds, dance or take walks realizing that I never felt closer to making characters come alive. Maybe I could be an animator?
I have now been studying Game Animation at The Game Assembly for 2 years which has been so much fun! During this time I have created keyframe animation in Maya, cleaned Mocap in MotionBuilder and implemented features into Unreal. I would love to keep learning and working on both becoming a better animator but also to become more confident in my implementation and logic building in game engines. This fall another adventure begins as I am looking for an internship where I can keep learning. If you would like to get in touch my contact information can be found here.
Game Animator
1 September, 2021
Game Animation at The Game Assembly in Malmö 2021-2024. I have learned basic modeling, texturing and ZBrush to create characters. The main focus has been on rigging, weight painting, keyframe animation and motion capture in Maya and MotionBuilder. During these 2 years we have created 8 games cross-disciplinary in small groups. You can find more information about the games under "Games".
Game Developing – 3D modeling & Character Animation
20 August, 2020
Blekinge Institute of Technology, BTH: Learning 3D modeling in Maya and creating our own character, rigging, wright paint and character animation.
Animation in 2D 1 – theory & practical
2 September, 2019
This course at Uppsala University focused on animation theory as well as basic design and animation techniques for timeline based animations. During this course I learned about the development of animation, basic traditional and digital techniques, character development and about the animation principles. There where also practical exercises in Adobe Animate, Photoshop and Blender Grease Pencil.
Web Content Manager and Designer
31 August, 2015
Borås University 2015-2018. 2018 I got my bachelor degree in Information Architecture with a specialization in web content management and design (with focus on front end design). Basically that means that I have got a bunch of tools and knowledge on how to create content for the web and social media (and print), as well as how to structure and organize information with focus on usability, user experience, SEO and sustainability.
3D Modeling Basic Class
1 September, 2014
A basic class in 3D-modeling at Mälardalens University 2014 – 2015. I learned to model, light, texture and render facades and interior in 3Ds Max.
Digital Image Processing
1 September, 2014
Jönköping University 2014 – 2015. Image processing in Photoshop CC. I learned how to make a photography look the best it can. I also studied how to remove unwanted aspects as well as create wanted aspects in pictures.